A Guide to Web hosting; Everything there is to learn
Web hosting is an integral part of your online presence. If you want to be taken seriously by potential customers, you must have a host. But what exactly is a web host? It can seem like a complicated topic, but the truth is that these services are quite straightforward.
If you're looking for web hosting, then this post is for you. I will answer the following three questions: What is it? Where can it be found and how much does it cost? And on top of that, some extra info as well.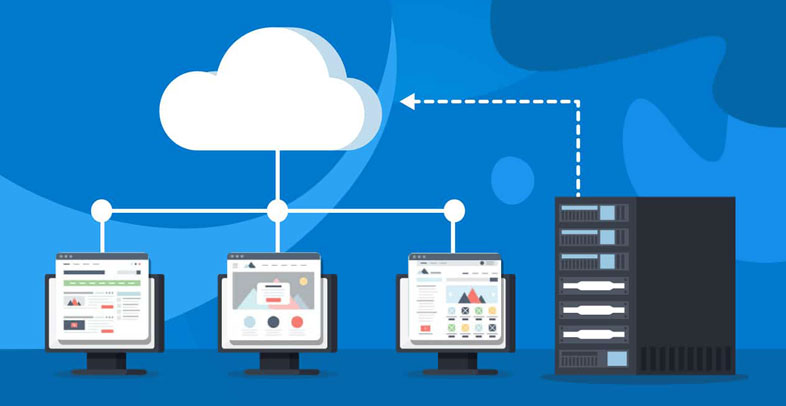 What is Web Hosting?
It is a web space that can be rented so that you have your web address. It's easy to use and the most important thing of all, it makes your site accessible to anyone in Pakistan or around the world.
It doesn't matter if you're just starting out or already established, website hosting will make life easier for every entrepreneur who wants their website on the internet.
With a good hosting in hand, everything becomes possible! You don't need any special skills – after all, there are plenty of tutorials online where you can find more information about how to get started with web hosting.
Where can web hosting be found?
If you know what you are looking for, then it's as easy as finding a web host that suits your needs.
You can find web hosts anywhere online and with just one simple search on Google, several results will pop up! You'll be able to compare the prices and choose the best deal when there are so many different options available.
If you want even more advice about which web host would suit your specific needs the most, don't hesitate to contact professionals who work in this industry – they know everything about it, including where it's possible to get good deals or any special offers running at the moment.
Bonus info
There are a few things that you should consider when choosing a host:
What type of host do I need? This is a question to keep in mind. It would be perfect for your site if hosting is static – meaning non-dynamic. You can also get it with a backup server and so on. It all depends on the specific needs of your website.
How much does web hosting cost?
A month of web hosting in Lahore may cost you anywhere from $3 to $15, depending on the type and amount of web space that your web host offers. Shared hosting doesn't cost Dedicated hosting is much more expensive than other hosting services available out there, it can cost from $80 to $700 and even higher sometimes.
Many providers offer this service for free (with no contract), but these tend to be limited with up-time and storage capacity which means they're not really a viable option. If you need something more than just basic, some companies charge by bandwidth – meaning how much traffic your site gets per day or month, while others base their pricing off what features the service provides: backups, other packages available, etc.
Extras
As the three main questions are answered, here is the extra info that we talked about.
Growing popularity and demand for web hosting
It is becoming popular in Lahore because of the rapid growth and demand for web services. Larger corporations are seeing benefits from this as it's cheaper, more convenient to manage than other options (such as a leased line), and often provides better uptime than just leasing office space or building out onsite physical servers.
Providers sometimes offer pay-as-you-go pricing which allows companies with inconsistent online traffic levels to avoid overpaying while still benefiting from savings associated with web hosting infrastructures such as faster network speeds and lower latency.
Conclusion
It is becoming a popular choice for web services in Lahore. It's cheaper, more convenient to manage, and often provides better uptime than other options like leased lines or building out servers onsite. The only downside is that web hosting can be quite expensive compared to other web service offerings but this does not need to stop you from using it if your budget allows.
Comment Section