Domain Name Registration in Nepal
I3 is the best IT company for web hosting and domain registration in Nepal. We are offering domain name (.com, .net, .org, .edu, etc.) registration in Kathmandu, Nepal at a very affordable price. We assist you to register your domain in minutes and use it within 24 hours of its creation.
Even your website looks attractive and functionally advanced, a perfect domain name is most important. It helps your site well-recognized on Google, Bing, Yandex, Yahoo & other search engines. We endeavor our clients fast and business suitable domain name registration services. And that helps you to expand your online business without compromising your expectations.
During the domain registration process, you will be required to give contact information that will be publicly available through the WHOIS database. If any user does not want to show his/her data in who.is, then he/she can go for Private registration by paying extra to the registrar.
Anyone can go to a WHOIS search engine and enter a domain name to see who has registered it. But in case of private registration, contact will not be made public. The purpose of buying a domain is to allow users browse our website without having to memorize numerical IP addresses.
As a best domain registration company in Nepal, providing the best choice of domains for our customers depending on their requirements is our primary intention. We will assist you in finding the best domain name available in the market, as well as the web hosting and email package. We not only help you to register a domain name but also recommend best possible available option. With years of involvement in the domain and hosting industry, we provide you free consultancy regarding domain registration.
Buy domain in Nepal with i3 and experience our excellent customer support along with best Linux Web Hosting features. For domain registration, you can visit our office in Kathmandu, Nepal. If you are out of Kathmandu, you can make payment through bank deposit, Esewa or PayPal transfer. Once we receive your payments for the domain, it takes few minutes to register the domain for you.
Free .np Domain Registration
The .np domain extension is second level domain extension, and it represents Nepal. If you are thinking about to register .np (.com.np, .net.np, .org.np, .edu.np) domain and don't know how to get it, we are always ready to help you to register this domain. Please contact us and get free .np domain. The domain is free, and you need to submit some documents to register these domains.
Required documents for .np Domain Registration
Scan copy of company registration document
Scan copy of PAN registration certificate
For personal .np domain registration, you need to submit scan copy of citizenship card or driving license or passport.
For more information, please call us at 9851001237 / 9813897747 or email us info@i3websolution.com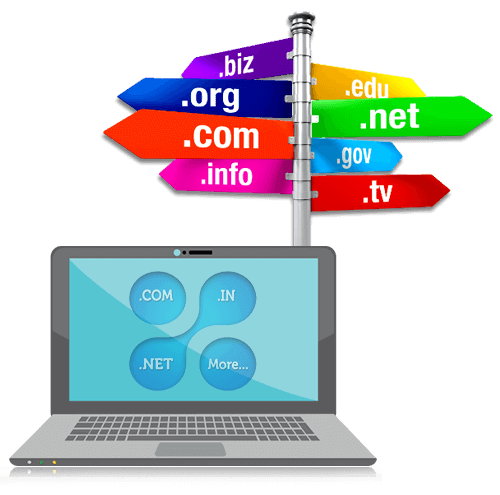 Buy Domain in Nepal with i3 & get following benefits/features
Instant registration
Genuine whois info on your domain name
Free mail forwards
Domain theft protection
Easy to use domain control panel
Free domain transfer
100 % safe and secure
You will get total control over your domain
Update any details logging to your domain control panel
Manually (call) & Automatic (email) notification for domain renewal
Easy payment systems
Domain Reseller Account
As a professional domain registration and web hosting company, we also offer domain reseller account in Nepal. Getting domain reseller account form us, you will be able to register domains for your clients. You can register all domain extensions (.com, .net, .org, .blog, .travel etc.) available in the market.
We provide free domain reseller account in a minimum deposit of Rs 5,000.